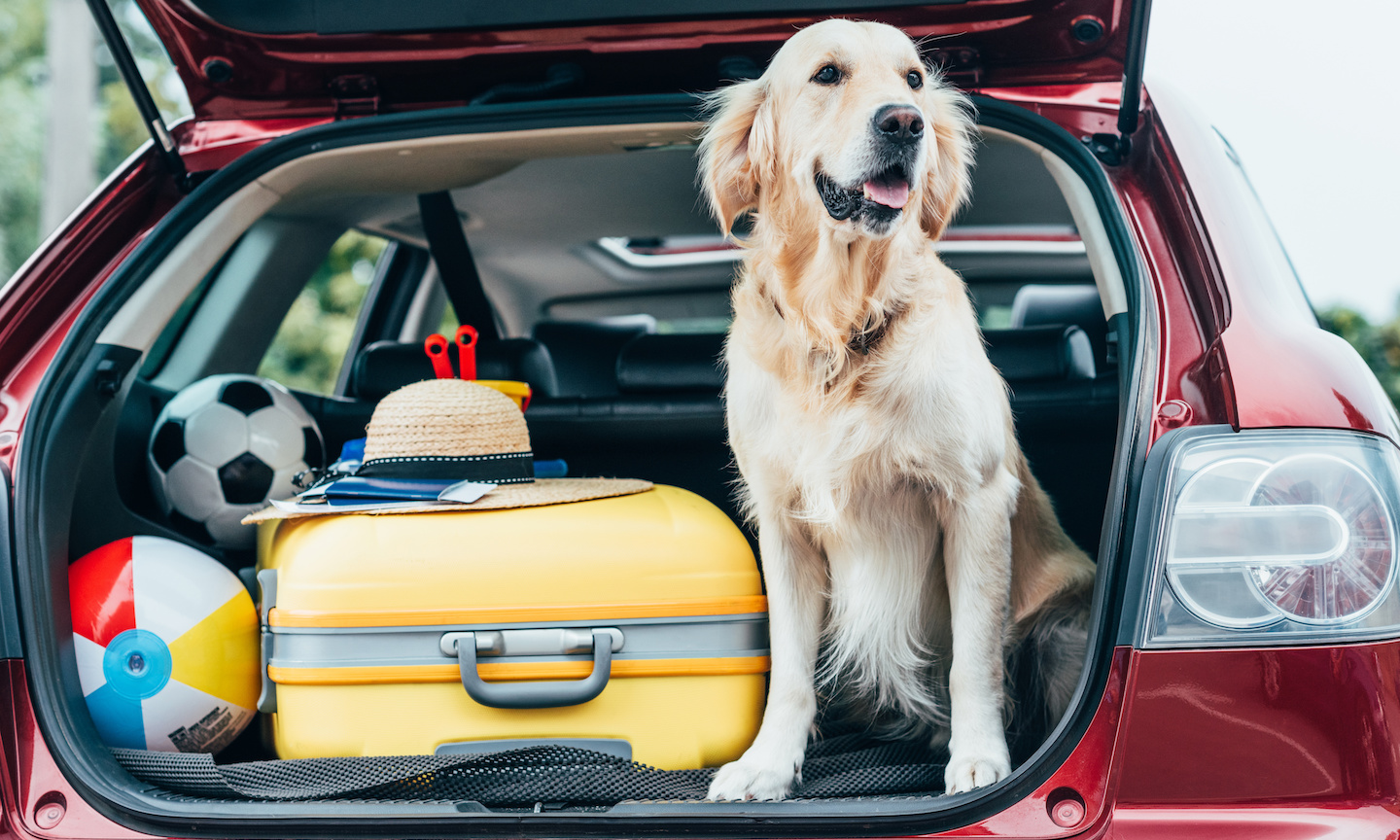 No vacation is complete when you keep thinking about your pet. Whether you leave them with a friend, have someone come watch them, or choose to board them, it always seems like a part of the family is missing. However, you don't always have to leave them behind and Mills Toyota is here to help you plan your next pet-friendly vacation.
Take Them to the Veterinarian
Prior to your trip, take your pet for a check-up. Make sure they are up to date on all vaccines and don't have any issues that may arise while you're exploring the world together. This is also a great opportunity to ask your vet any questions, as they are experts and can best advise you on how to care for your pet while traveling.
Book a Pet-Friendly Hotel
If you're planning to stay in a hotel, it's important to book a room that is pet friendly. While we tend to think of our pets as an essential part of the family, businesses don't always agree. Make sure you contact the hotel directly to ensure that you will have a pet-friendly room and clarify any additional fees you may have to pay for bringing your pet. Bringfido.com is an amazing resource for helping you plan your adventures with your pet. Find pet-friendly hotels, restaurants, activities, and more, no matter where you're headed.
Get them Accustomed to the Car
Some pets can be unnerved by new and strange things. If you haven't taken your pet for many car rides, a long one may not be the best way to introduce them to the idea of riding with you. Take them on short rides to get them accustomed to the way the car moves and feels. This can prevent nerves, car sickness, and other issues that may arise. Some pets simply don't like to ride in the car and may need to be left at home. You don't want to find out your pet is very uneasy in the car on the day of your trip.
Prepare a Travel Kit for Your Pet
Just like you have to pack a bag for yourself, you should pack one for your pet as well. Make sure to bring their leash, collar, vaccination records, plastic bags, a waste scoop, bowls for food and water, medication, and first-aid supplies. Pack your pet's favorite toy or blanket to give them a sense of comfort while traveling to a new place. Food and water are important. Don't change your pet's food during this time and use only bottled water. Relying on tap water from unknown places or new food could lead to stomach issues.
Plan for a Way to Transport Them
When riding in the car, the best way to keep your pet safe is to have them in a crate that is large enough for them to stand, lay down, turn around, or sit. Line the bottom with a soft material and secure the carrier or crate so that it can't move around while you're driving. Some pets are more comfortable outside of a crate. If you decide to let them ride without a crate, make sure they are safe in the back seat by using a harness with a seat buckle. Pet specific seat covers or "pet hammocks" can be used to prevent any damage or excessive mess while your pet is in the back seat. This makes cleaning any pet hair very easy once you get back home.
Make Frequent Stops
Pets in crates will need to get out and stretch their legs, just like you. Utilize rest areas and other safe places to stop. This will allow your pets to get out of the car to stretch their legs and use the restroom. Always use a leash when letting your pet out in strange places, as the lack of familiarity may startle them. Take this opportunity to give them food, water, and exercise.
If you need a vehicle that's perfect for your whole family (pets included) to go on your next vacation, Mills Toyota can find what you're looking for. Contact us online today or visit our showroom at 3700 US Hwy 71 S, Willmar, MN 56201.