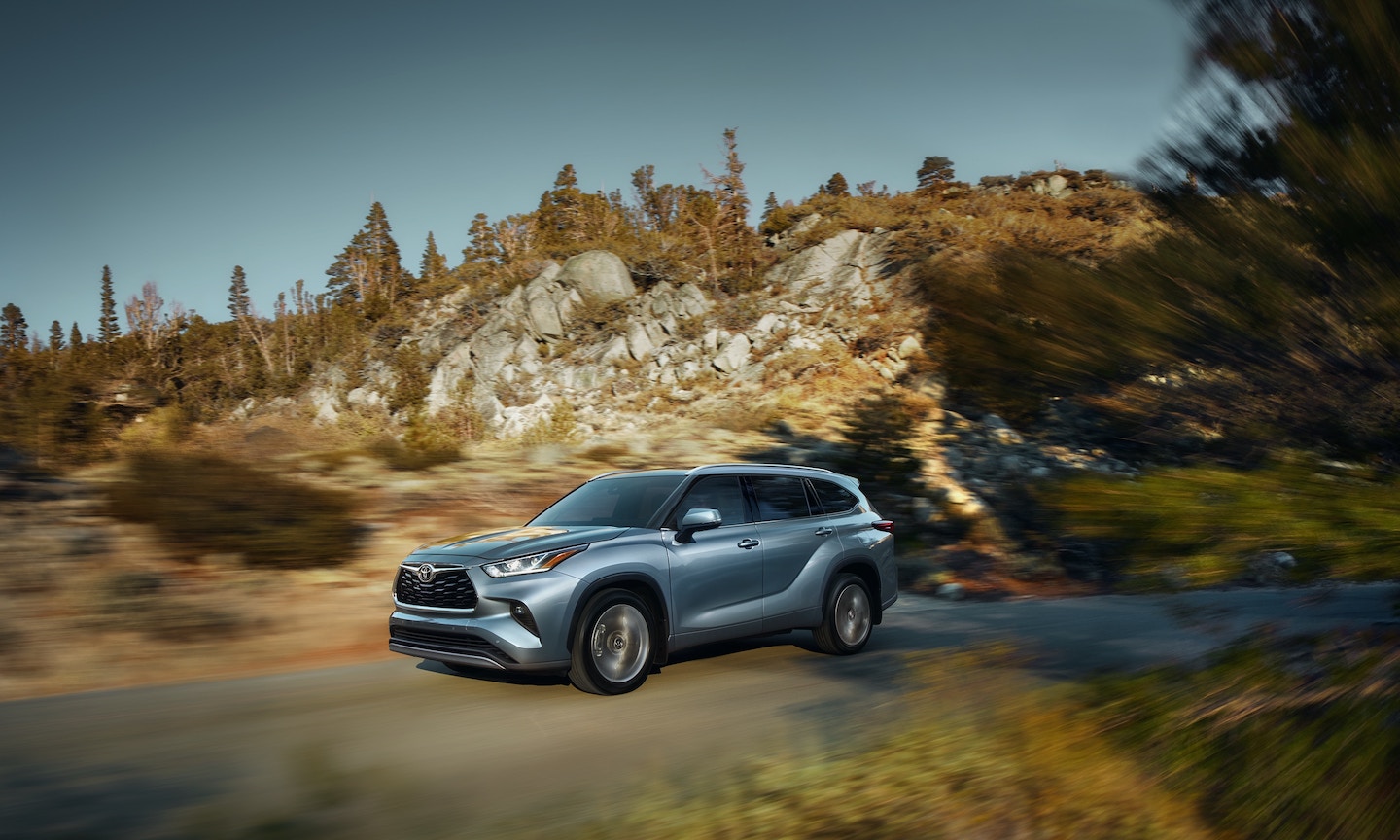 Overview
Engineered to break the mold and designed to excite, the new 2020 Toyota Highlander will redefine everything you've come to expect from a mid-size crossover SUV. In its fourth generation, the 2020 Toyota Highlander has been completely redesigned from the ground up. It boasts a dynamic exterior with a sweeping roofline, more cargo space and versatility, Best-in-Class mpg for Hybrid, and much more. Let's take a closer look at the enticing new 2020 Toyota Highlander.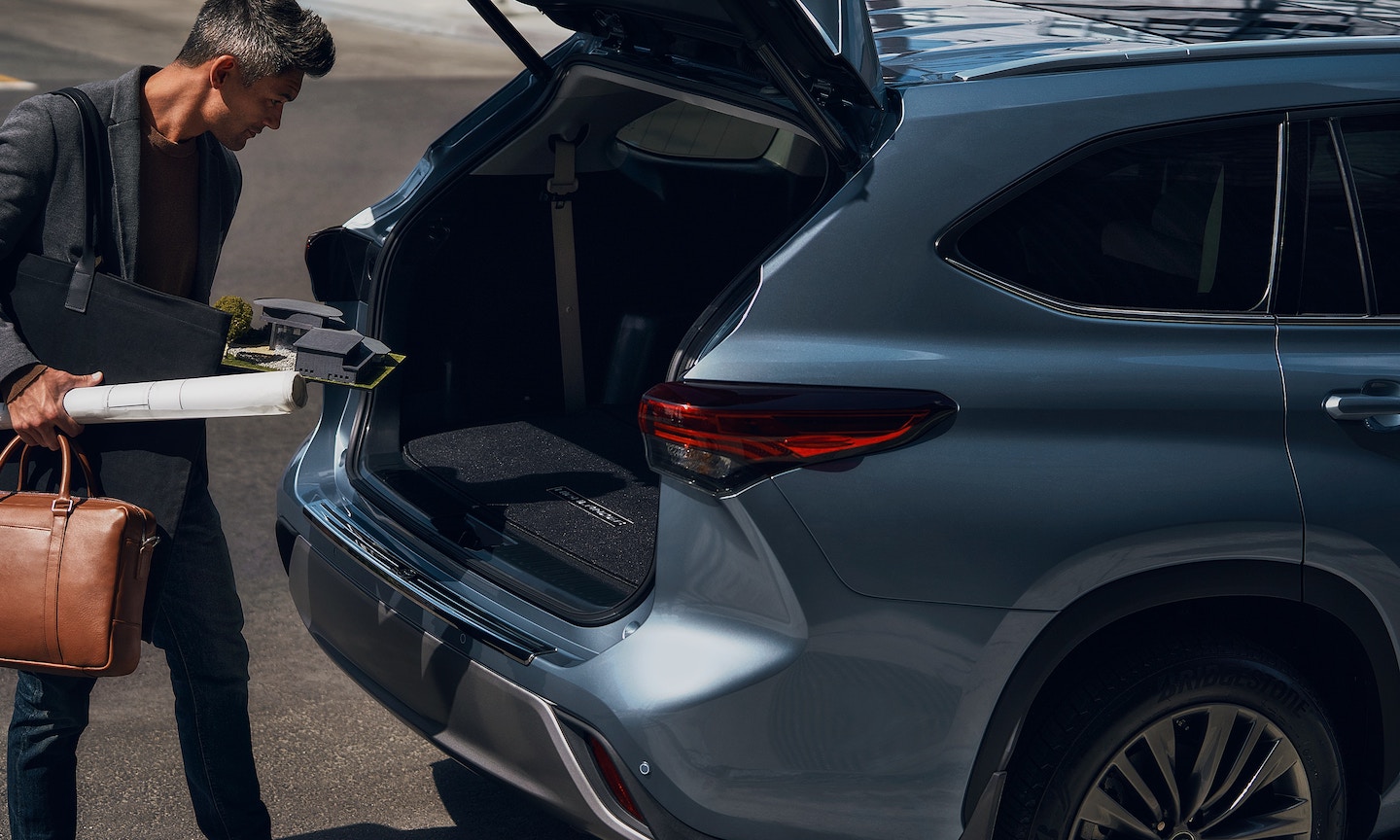 The Perfect Ride For…
Whether you have young — and growing — family or you're an empty nester looking to explore new roads, the new 2020 Toyota Highlander is the perfect solution. Available as a seven or eight-passenger vehicle, the Highlander's third-row seating offers ample space and flexibility, which are both anomalies for the segment.
The fourth-gen Highlander is approximately 2.36 inches longer than previous versions, and every inch of this new length has been added to offer you even more cargo volume. At the same time, the second row of seating can easily slide an extra 1.2 inches to give those in the third row even more space.
The Highlander is available with two different powertrains — a powerful V6 or a super fuel-efficient, new-generation hybrid. This versatility means the Highlander will prove to be a cross-demographic and cross-generation solution for consumers of all types.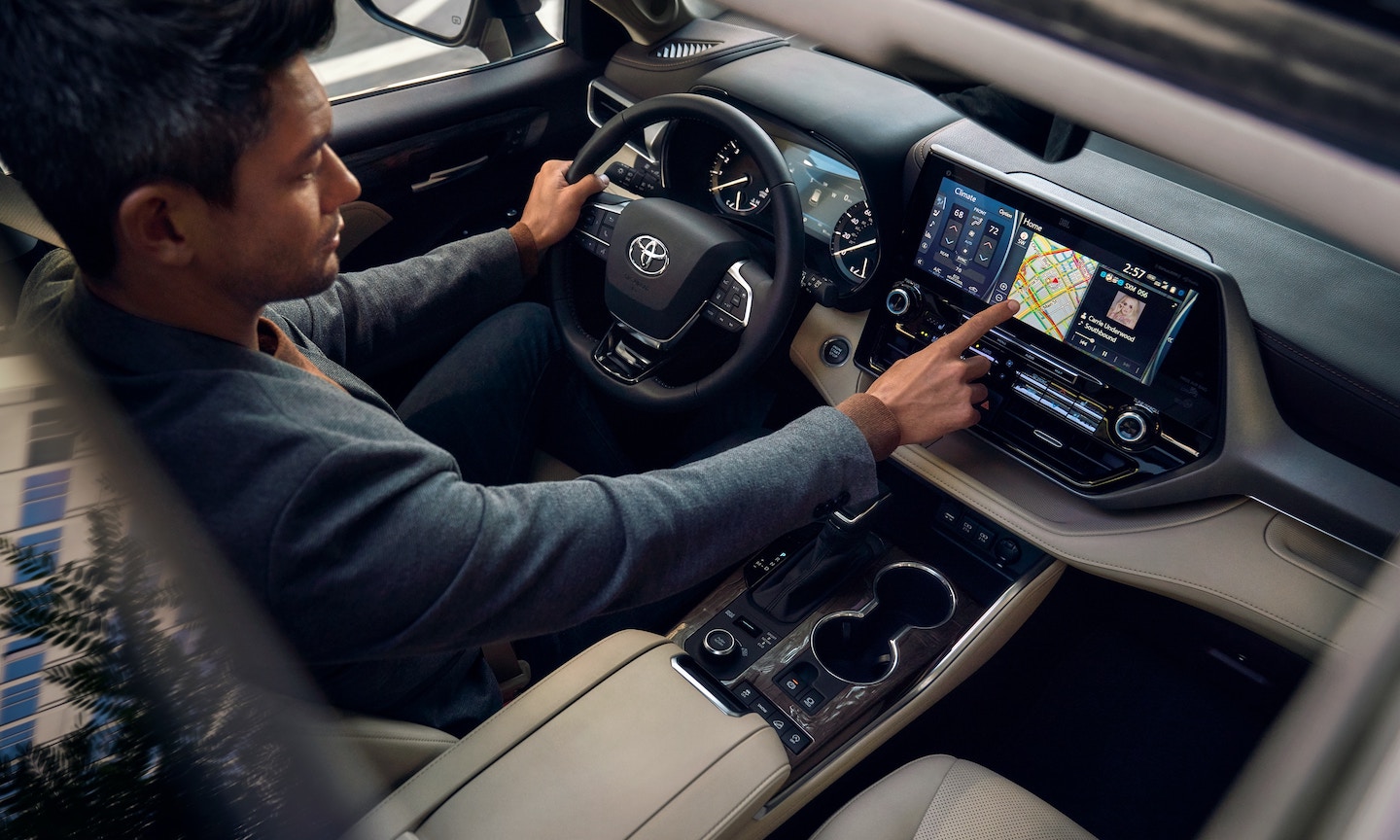 Drive and Handling
When Toyota decided to redesign the Highlander, they started with a clean slate and entered the redesign with forward-thinking motives. The result is a fun-to-drive and exciting mid-size SUV. The new Highlander was built on the new Toyota New Global Architecture (TNGA-K) platform, which uses high-strength steel to provide a stiffer structure than previous models. This additional strength means you'll enjoy a smaller turning circle, bolstered agility, as well as a quieter, smoother ride.
Under the hood, the Highlander's 3.5-liter V6 boasts unparalleled smoothness and the confidence that comes from 295 horsepower and 263 lb.-ft. of torque. You'll enjoy the stellar performance, seamless acceleration, and even up to 5,000-pound towing capacity when properly equipped with the towing package.

For more eco-friendly and fuel-saving performance, the new-generation Toyota Hybrid System melds two compact electric motors with a high-efficiency 2.5-liter four-cylinder DOHC engine. This remarkable powertrain delivers up to 240 horsepower while gently sipping fuel to the tune of 34 combined mpg — Best-in-Class hybrid efficiency.* As an added bonus, the 2020 Toyota Highlander Hybrid is now available in AWD, which will give you the confidence to save fuel while tackling virtually any terrain.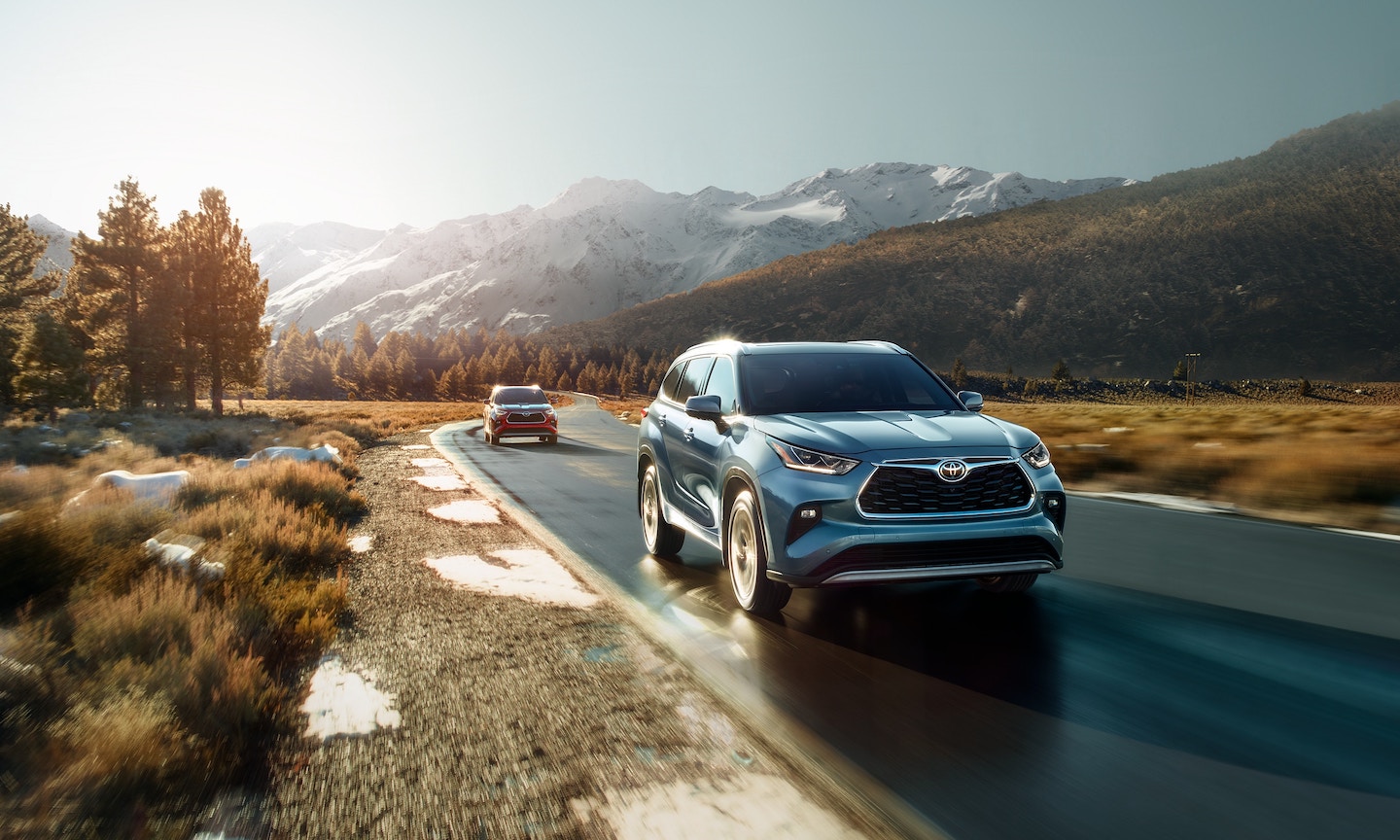 Key Features
Largest-in-Class Touchscreen Display
The 2020 Toyota Highlander offers a myriad of connectivity and entertainment options for everyone. The Platinum trim elevates connectivity to new levels with a massive 12.3-inch touchscreen display where you can access all of your cutting-edge infotainment options, including the standard Apple CarPlay®, Waze®, Wi-Fi Connectivity, SiriusXM®, Android Auto™, and Alexa® In-Car Compatibility.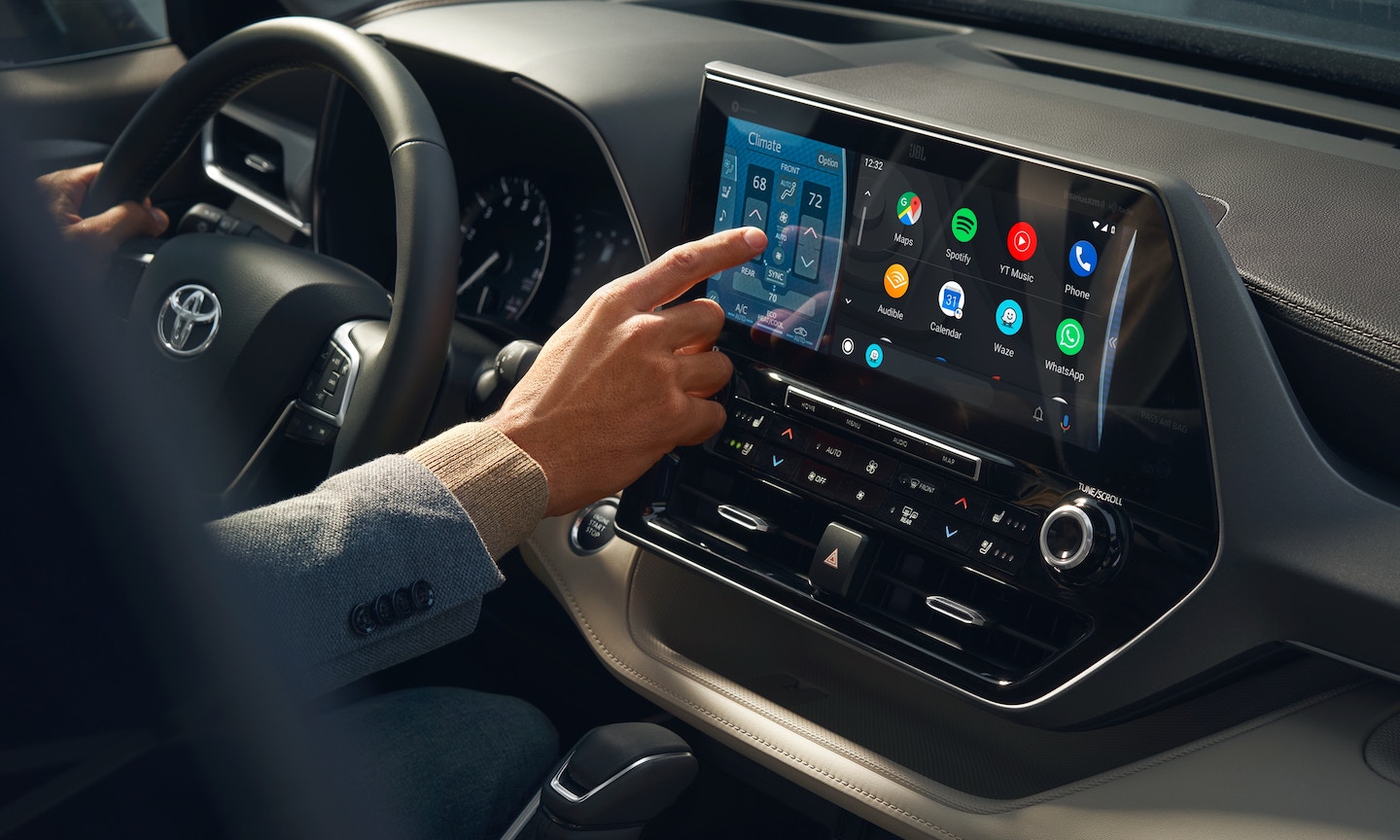 Dynamic Navigation
If you're like most people, you rely on your phone — Google Maps or Waze — for the most up-to-date navigation information. Toyota took special note of this and created a robust, in-car solution called Dynamic Navigation. This world-class connectivity feature provides you with the most accurate, up-to-date routes, map data, and points of interest directly on your in-dash screen via real-time updates downloaded from the cloud.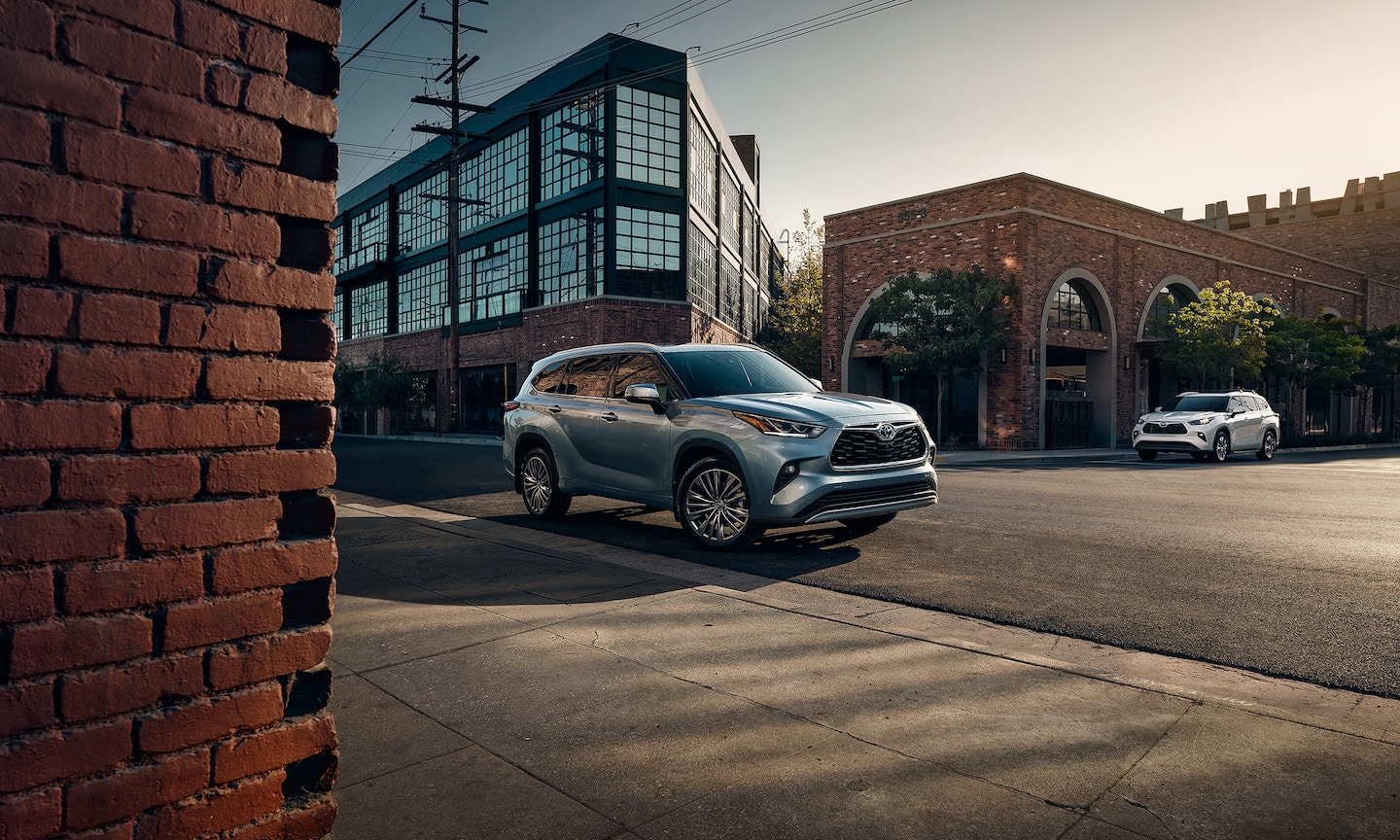 Alternative Options
If you're looking for the perfect family vehicle, but are intimidated by the size of a full-size SUV, consider the Toyota Camry. This spacious sedan offers seating for five and surprising performance. Maybe you need an SUV that's easier to navigate on busy city streets? The Toyota RAV4 offers the convenience of an SUV with the more manageable size of a crossover.
*2020 EPA-estimated mileage. Actual mileage will vary.
Image Credit: Toyota